opensensemap.org box dashboard for Gnome
Small dashboard displaying live sensor readings of senseBoxes on opensensemap.org in your Gnome Shell top bar.
Should technically also work on Mac with BitBar, although that's untested.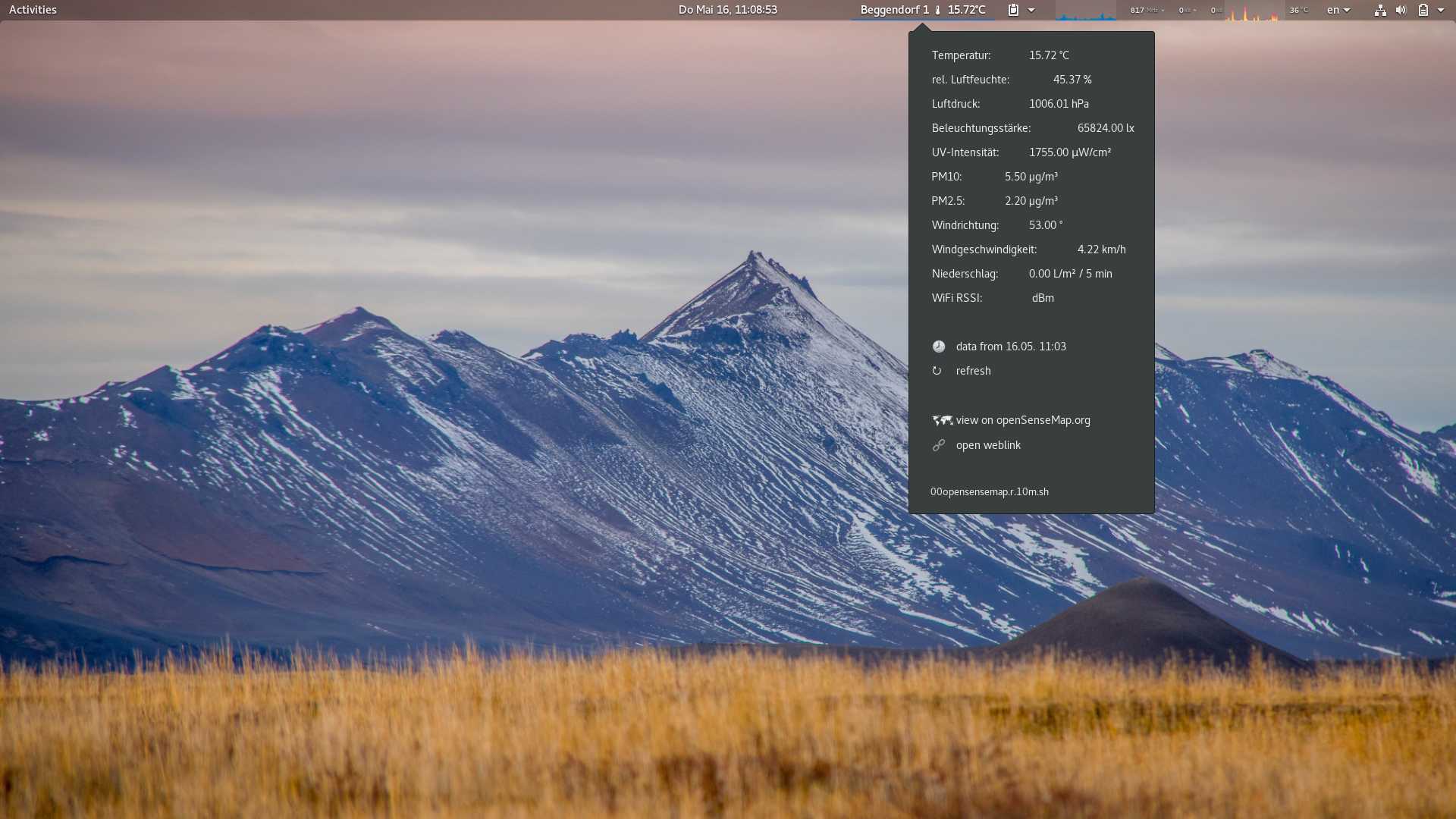 installation
run the following command to install the current version:

scriptsrc="https://git.nroo.de/opensensemap/osem_gnome_dash/raw/branch/master/00opensensemap.r.3m.sh"
curl $scriptsrc > ~/.config/argos/00opensensemap.r.3m.sh

You can change the filename to change the refresh rate and display position
Open ~/.config/argos/00opensensemap.r.3m.sh and insert your favourite box ID. Alternatively you can export it as OSEM_BOX in your bashrc (untested)
license
Unlicense / Public Domain. Still it would be nice if you'd let me know of enhancements you made!